I make up girlfriends out of thin air sometimes Saying AYO, I'm Manti T'eo.
We accept the love we think we deserve.
My friend Nik
Is acting really stupid at my friends Christmas party tonight. Yup he's a dumbass.
It's Friday night
And for once I can't find bros to go to the bar with. Lame
Girls stink
And so do friends who like stinky girls.
Same old same old
Frienships have come and gone. Skipping through life by the skin of my teeth. Sharing my bed with stuffed animals and bad late night decisions. It's getting old, it's been old. Burnt out and over it. I meet a cute girl and she gets lost in the shuffle of life, but why? I want a girl, I just keep passing opportunities away. When do I swallow whatever it is holding me back and live and...
When life hands you lemons. Make mustard. Or...
Money pincher
Ive successfully lived off of $73.67 for four straight weeks. Paying off all my bills by the new year if I stay on track. #indebt #jobhoping #thisyearsucks #jackofalltradesmasterofnone
Being an Adult
I have a really good job but I'm still living pay check to pay check. I've stopped going out to drink, eating out, buying clothes and other unnecessary things but it's not helping. My little brother has been living with me for the past two months and I'm getting no assistance in helping to provide for him. On top of it all the brakes on my car gave out today and I'm...
I've got game
I spit it. I get it.
4 tags
Update
Lately I feel unproductive if: • I'm not working 15 hour days • I'm not fixing stuff and cleaning around the apartment • I don't have any side work lined up • I'm not running errands for myself or others Since I started working construction my life has really turned around. I'm learning different trades, helping others fix up their houses in my spare time and I...
Really?!?
I'm getting rejected for guys with mustaches and thick black rimmed glasses, where were these girls a year ago?!
When you meet the perfect cute and quirky girl
And she is with a guy that actually treats her right and makes her happy. Welcome to my life
Left a party to play Xbox
Priorities ya dig?
Sunday
I won't leave my apartment. I will save money for a day worth while. Video games and lots of food, that's my Sunday.
Broke up not one
But three fights tonight. So over this town and bring a bartender. Ready to move far far away and marry a ditsy blonde.
Attach a cover letter,
Photo, And at least three reputable reffrances on your application and you might just be the lucky girl I take on my next date. Classy, not trashy. It's come down to this because I'm running out of places to look. I've met most of my friends female friends and they have all been duds. Party girls from the bars and clubs, yeah you suck too.
I feel I've changed
It's for the better, I just know it.
The pepper pod days
Back when the people I called my friends would spend their nights drinking coffee and smoking cigarettes. We didn't have to drink till inebriated to have fun. We didn't even need to go out any place to enjoy ourselves, because we had each other, and that was all we needed. A year has passed since then and those friends, (some of the best friends I've ever had) are nonexistent....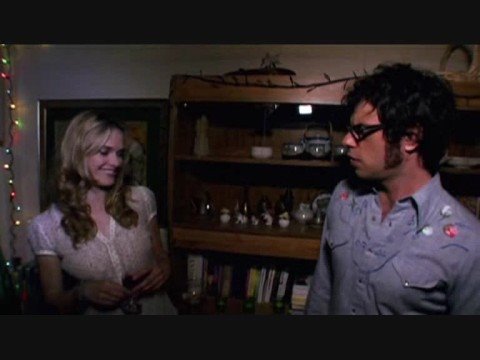 Yup
Ready for a change in my life. Went out for my friends 21st birthday with my so called "bros" and had a shitty time. Taking it easy for a while. Nights in with a book and some bad tv. Maybe its time for a girlfriend? All I know is I'm burnt out on this current trend.
Big life changes coming
No more objectifying women. No more going out to the bar. No more of this no real job shit. Getting my act together.
Road trip update
Almost to St. Louie, it's been a long drive but I'm pumped to hangout for a bit in the Midwest. Maybe me and the boys can pick up some strange out here lol.
4 tags
4 tags
4 tags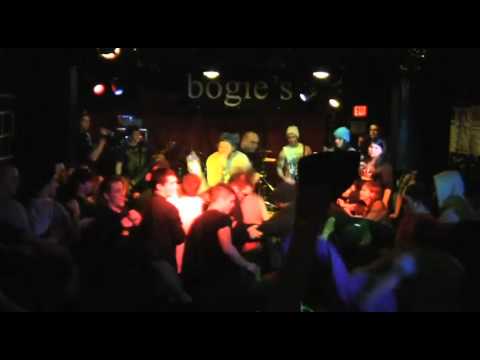 Watched the vow
It brought out emotions in me I've done my best to keep buried within for quite awhile. I'm lonely. I miss having someone special in my life. Waking up next to them. Going on dates. Experiencing new things. STUPID CHICK FLICKS.
5 tags
House party today (Friday) at my apartment
Your all invited!
Baby will you be my corona and lime? And I will be...
I miss my little brother a lot
4 tags
Hanging out
With my bros all the time is tight.. Don't get me wrong. BUT Spending a night or two in with a lady would be better.. Just saying.
Sorting out my life
Checklist: • Find a real job • find job number two • find job number three • build up some savings • follow through with my diet and workouts • go out drinking less • stop sleeping around • find a girlfriend • play guitar at the avenue brew on weekends • build credit (buy a new car) • move out • move away…